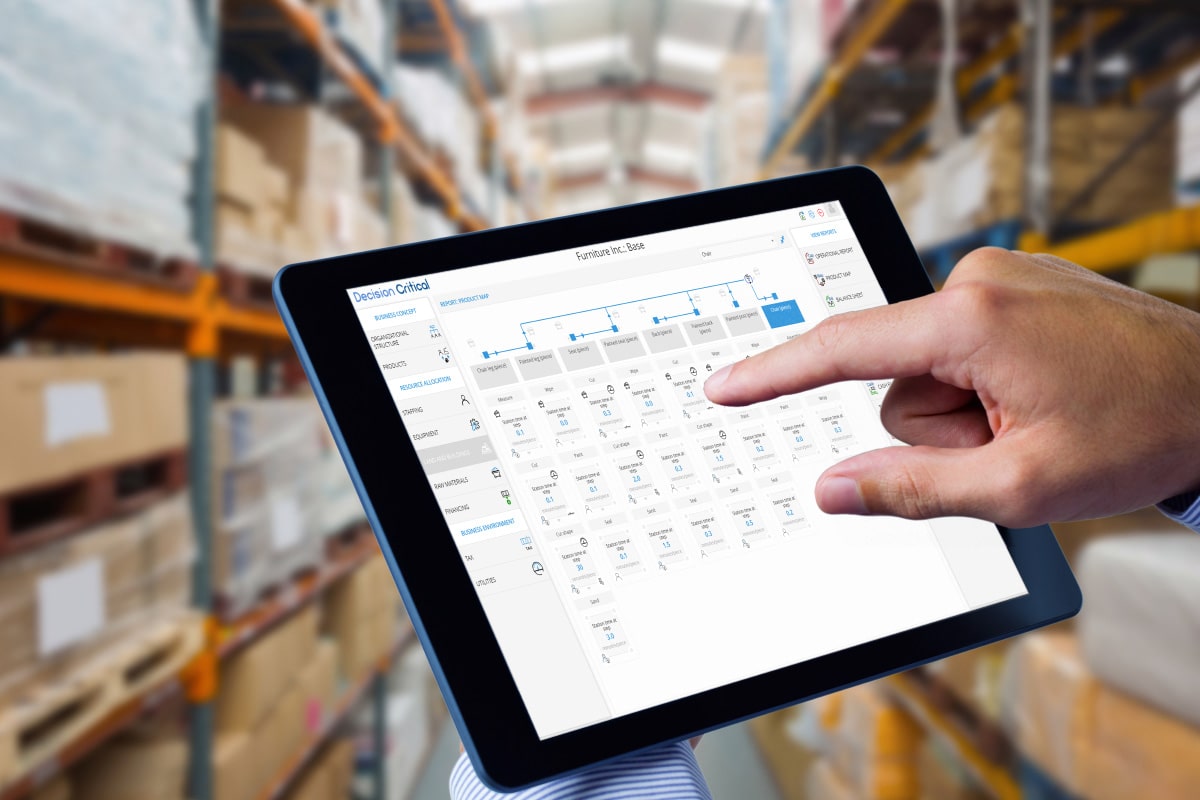 23 October 2020
We are unveiling a new, innovative way to illustrate the production process in detail, from raw materials to a final ready-to-sell product, through an interactive flow diagram called the 'product map.' It is a radically different view of the production process and will be the one tool you need to visually analyze and comprehensively understand the entire production process for a specific product.
The Complete Production Process, in A Single Map
In the latest release, we have introduced a 'product map' accessible from the 'reports' section. If you already have products built in Decision Critical, product maps will be accessible for all of these products instantly.
The product map shows the production process from the beginning to the end, with key information such as the raw materials and semi-finished products that go into each segment of production, as well as other important details such as step-by-step process times, power consumption, staff deployed and equipment utilized.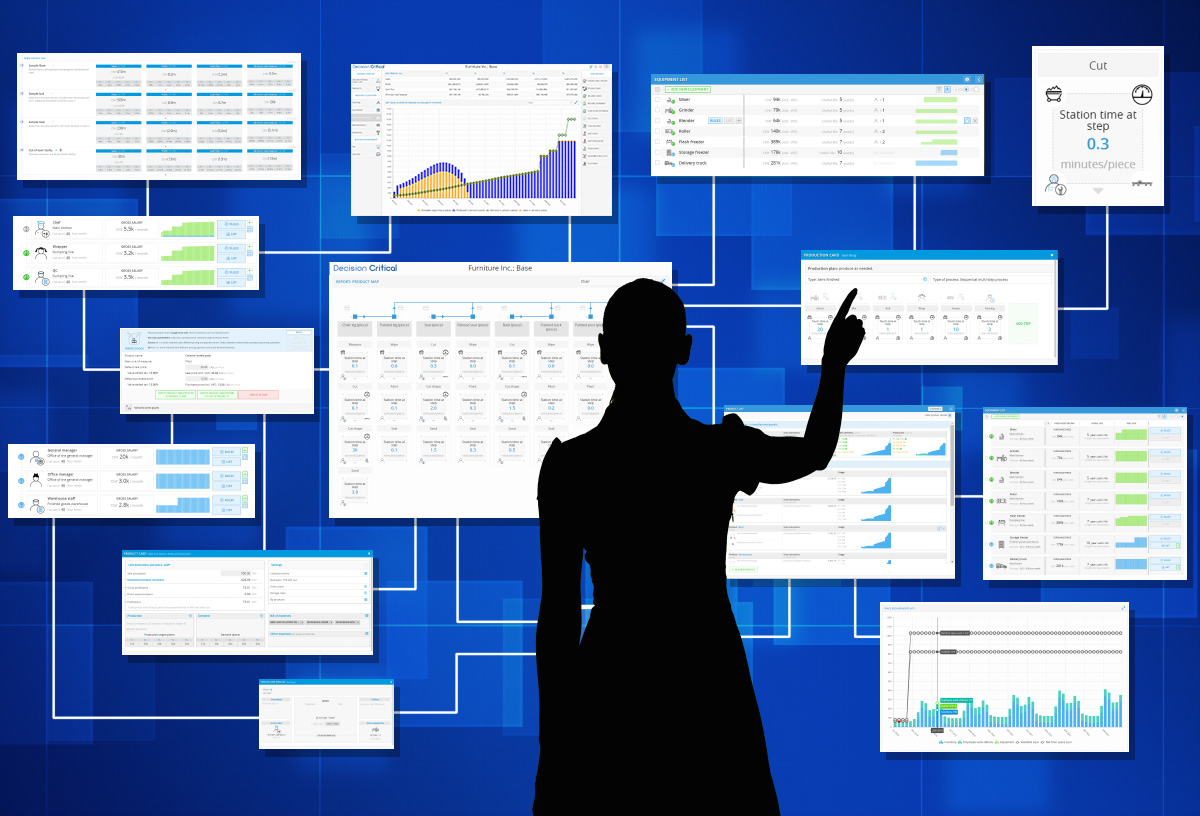 The new product map is:
interactive
comprehensive
flexible
easy to analyze
The map is designed in such a way that even if the production process has numerous steps and involves multiple semi-finished products, the map will arrange itself efficiently to make it easy to analyze. How a product's constituent semi-finished products are made is equally important when it comes to modeling and understanding costs, so we have that integrated into the map too. As always, analysis is supported for multiple units such as pieces, kilograms, grams, and batches to make collection and organization of costing information easier. The map uses personnel and equipment avatars to represent different production processes used at different steps.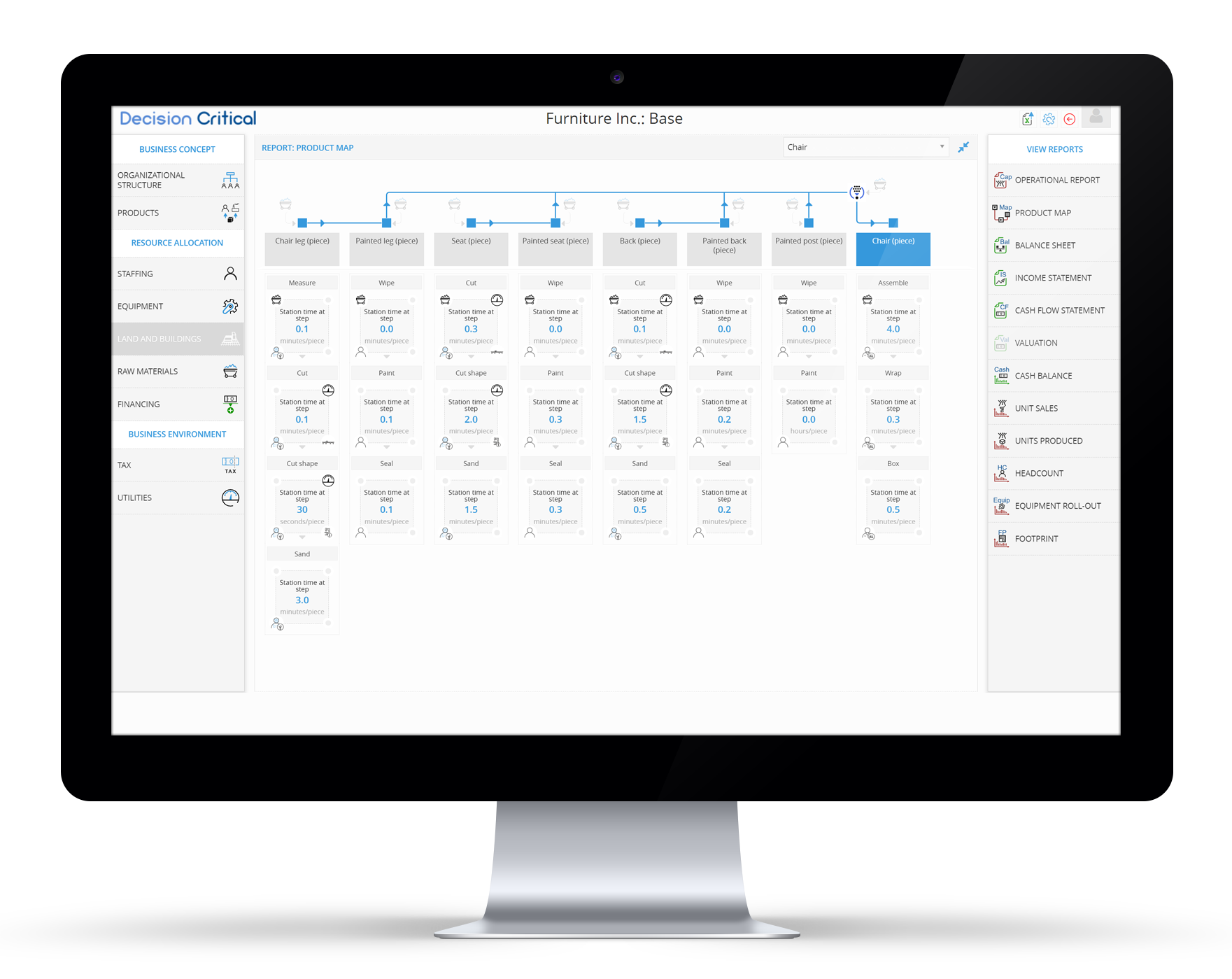 The older product list and product cards will stay and remain a great way to directly access and modify all product information for a single product of any type, including more in-depth insight into individual production steps, materials used, costing analysis and demand. In contrast, the new product map provides clarity on the complete production process to help decision-makers focus on end-to-end process flows to make better decisions.