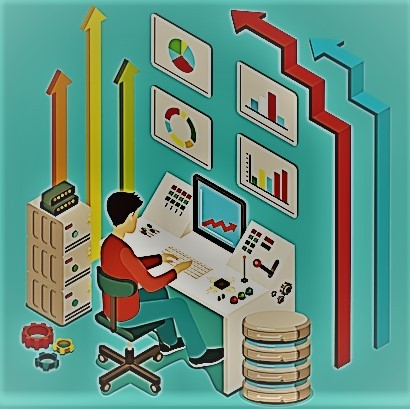 02 July 2018
It has been nearly two months since we last sent an update and our development team has been busy.
In May and June, the Decision Critical team focused on improving transparency in automatically-generated reports. See a bird's-eye view, maximum granularity and everything in-between.
1. New, more powerful drilldown capabilities
Financial statement drilldowns.
See up to six levels of granularity for the most complex causal chains, but never more than you need. Nested accounts fully export into spreadsheet form.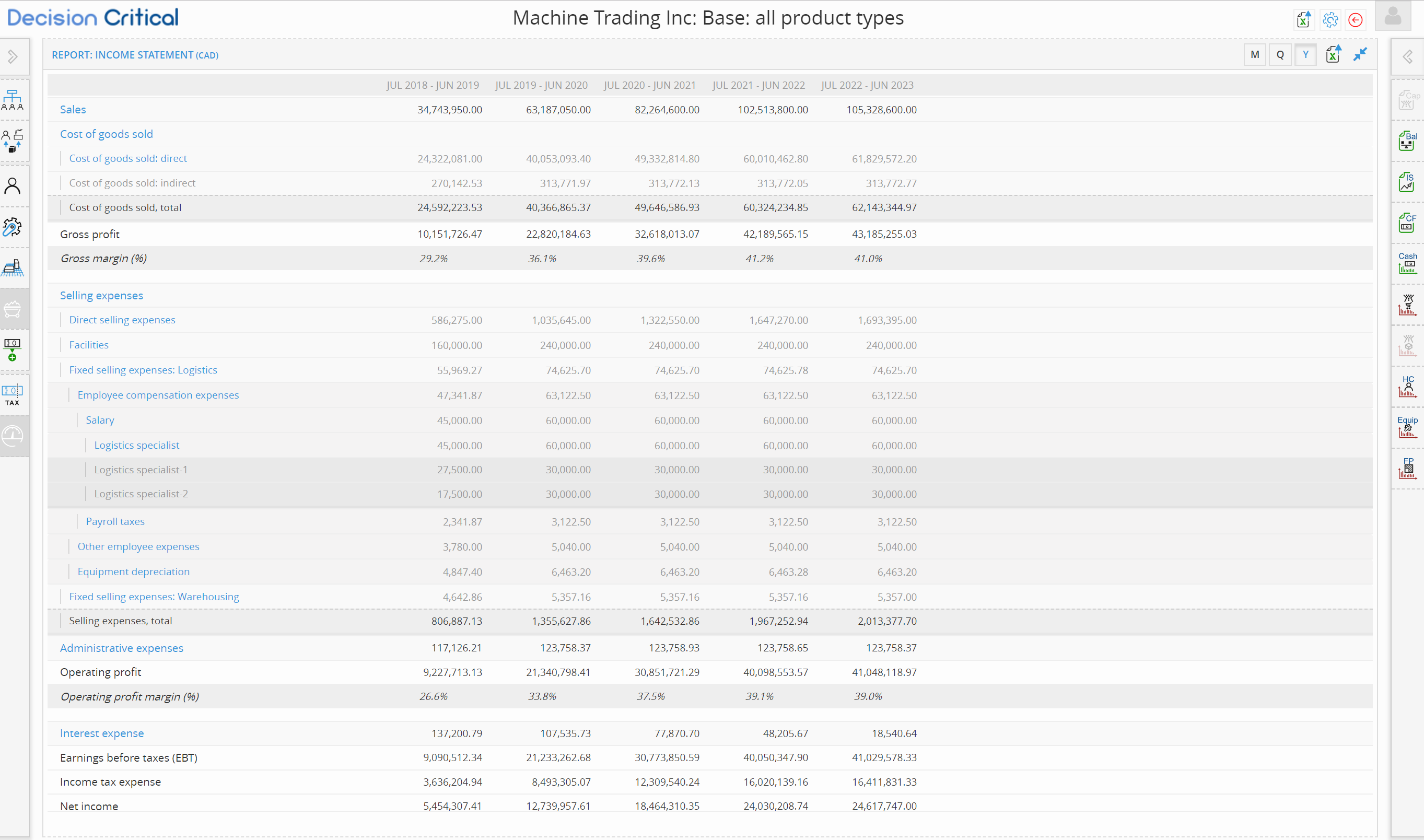 Costing drilldowns.
Dive into the costing assumptions for your products right in the product card, with detailed drilldown capability into raw materials, absorption of labor, equipment and overhead.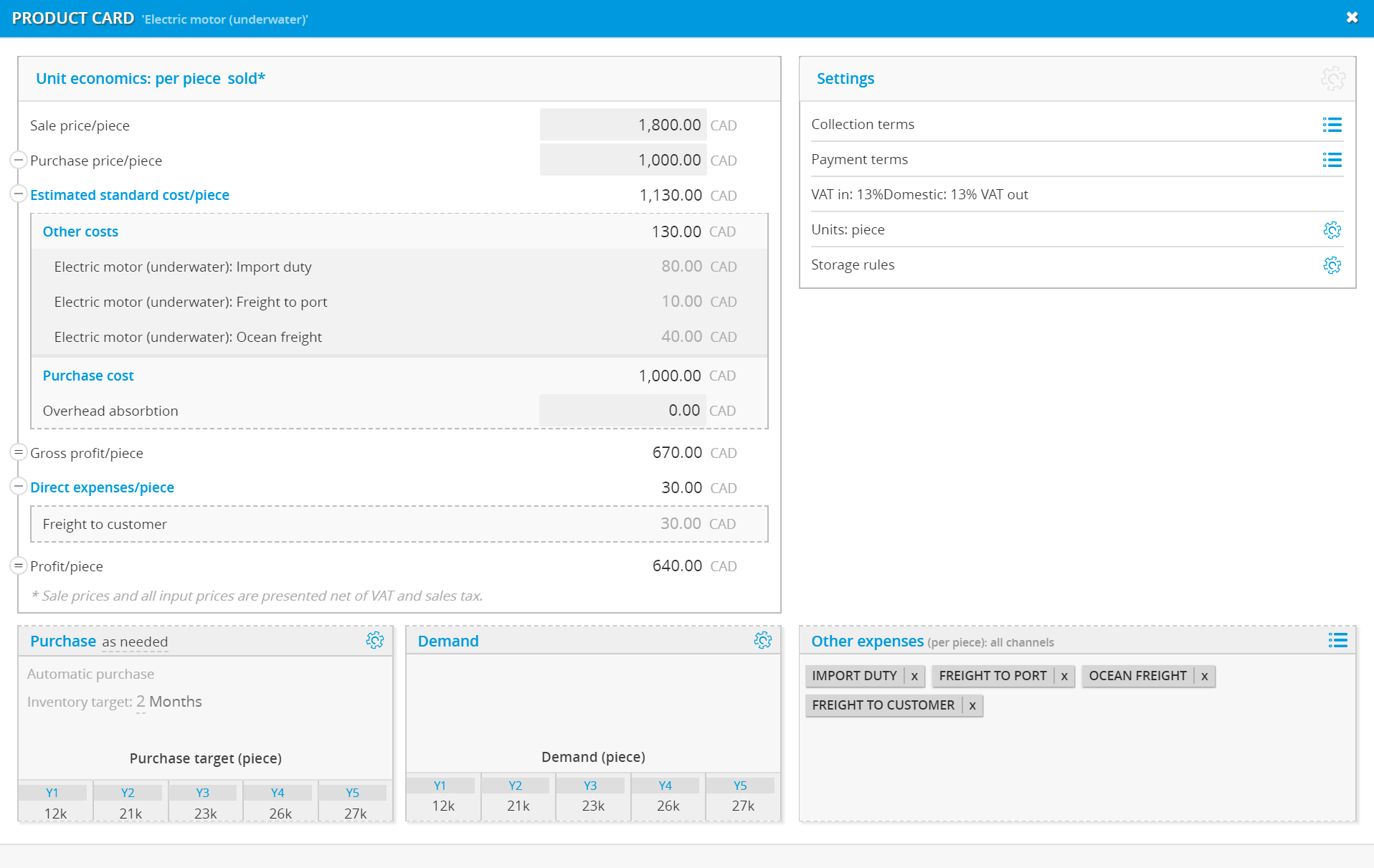 2. Expanded export functionality
We have added exportable reports for unit demand, unit sales, headcount, equipment rollout, unit production to a spreadsheet in seconds. All exports are accessible via the green export button at the top of your scenario builder.
3. Bug fixes :-/ and navigation improvements :-)